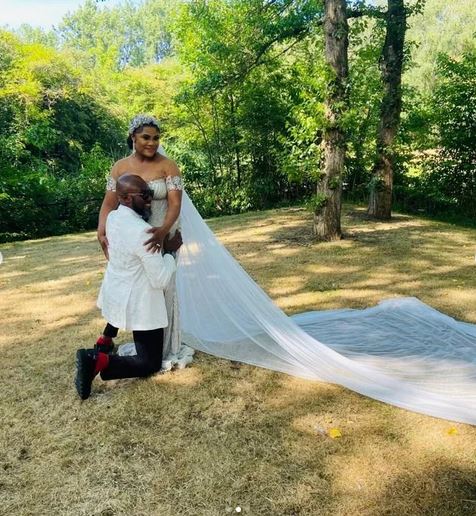 Entertainment
Actor Uche Odoputa Shares Photos From Wedding In UK
Uche Odoputa and wife
Nollywood actor, Uche Odoputa has taken to Instagram to share loved-up photos with his wife after they tied the knot.
The Husbands of Lagos actor who got married in the United Kingdom earlier in July posted their wedding photos on the platform on Friday.
Uche Odoputa thanked those who attended the wedding. He also apologised for the things he did not do right.
He wrote: "My wife and I want to say a big thank you to all that made our day a success, we also know that there are some things we didn't do right, we are only but human please forgive us. Our guests from all over the world, our parents/family, our sponsor, all our vendors etc you all are wonderful and we love you all."are wonderful and we love you all."
Read Also