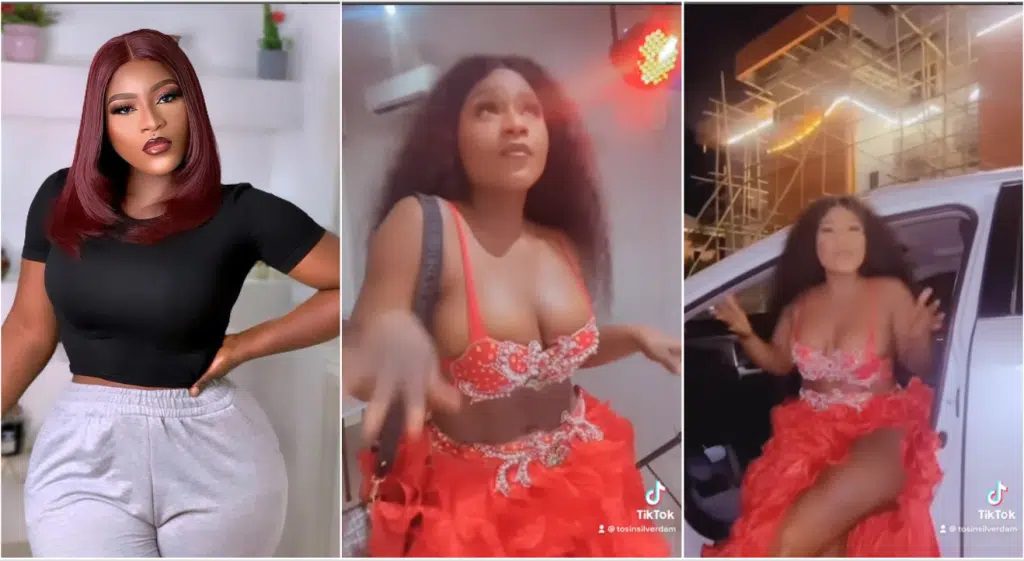 Entertainment
Actress Destiny Etiko Bashed Over What She Wore To A Friend's Party (Photos)
Nollywood actress, Destiny Etiko has been slammed by social media users over her dressing to a friend's party.
The actress following the attack has now taken down the video.
She was seen wearing a red ball skirt and a bra which gave a free show of her cleavage.
Fans who saw the video didn't like it and attacked her.
Some said she doesn't know how to dress.
See comments below:
soma__chi wrote: "U can't take the village life out of someone"
_spirine_olives wrote: "The fact that she has no one advising her of her dressing most times is sickening… What in the name of wack dressing is this?, them employ her to make the children laugh ni? See the shoe she even wore on it sef, God abeg oo"
fortune7whyte wrote: "It is giving "TACKY" … she would have saved it for calabar carnival 2022"
snow_f_white wrote: "I'm not even surprised, she wears a lot of rubbish most times"
offcial_celina wrote: "She just don't have fashion sense honestly, I like her but for fashion 000000″
iam__mamacruise1 wrote: "Omo I didn't like it at all what kind of dressing is this to a birthday party"
Read Also