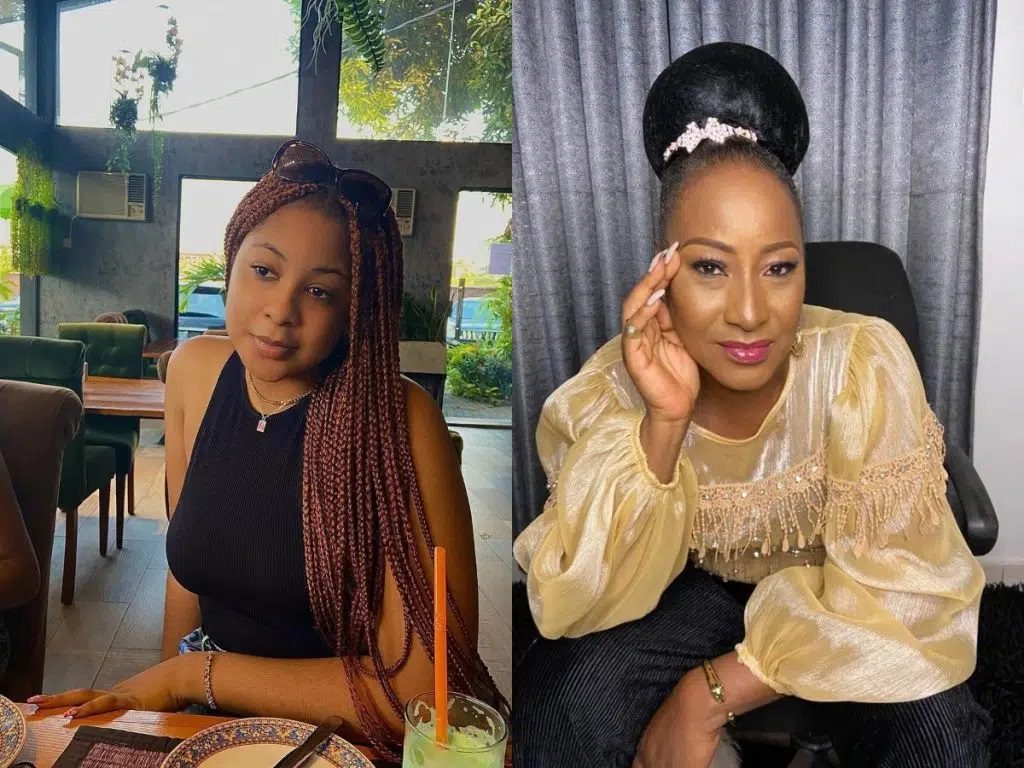 Entertainment
Actress Ireti Doyle Celebrates Daughter's 18th Birthday With Emotional Message
Veteran Nollywood star actress, Ireti Doyle has celebrated her 18-year-old daughter specially on her birthday.
The star actress took to her social media page on Wednesday to share a touching video celebrating her daughter, Jemiyo born on the 25th of May, 2004.
She wrote: "18 years of loving, and being loved.
18 years of teaching, and being taught.
18 years of filling, and being filled.
18 years of growing, and being grown.
@jemiyodoyle … Happy birthday Precious … wa gbo, wa to, wa tegbe.
Whatever I achieve, is your baseline.
Be ALL you can be!!!
Ma ma fi eteite mokop!"
See reactions below:
@thebeverlynaya: Awww! Happy birthday Jem Jem
@ihuomalindaejiofor: Happy birthday to our baby girl
@thelotachukwu: So beautiful ❤️ happy birthday to her
@ajokesilva: A ku odun oni…Live long and prosper and flourish and make impact. Gods blessings with you always
@dakoreea: Happy 18th birthday to your Beautiful daughter!
@monalisacode: Happiest birthday to yours.. She's gorgeous
@theonlychigul: Happy birthday little lady….so proud of who you are becoming….shine on sweety
@bimboakintola: Happy birthday
@environmentqueen: Happy birthday sweetheart
@our_2_sons: OMG, you're going to make me cry! 😭😭😭 This is so so Beautiful! Happy Birthday Jem Jem! You're the best gift that anyone could ever wish for! This is the beginning and you're already headed in the right direction… up, the sky is the limit! 🥂's to you! 18… what!


Read Also