Beyonce Shares Adorable Photo Of Her Family's Halloween Look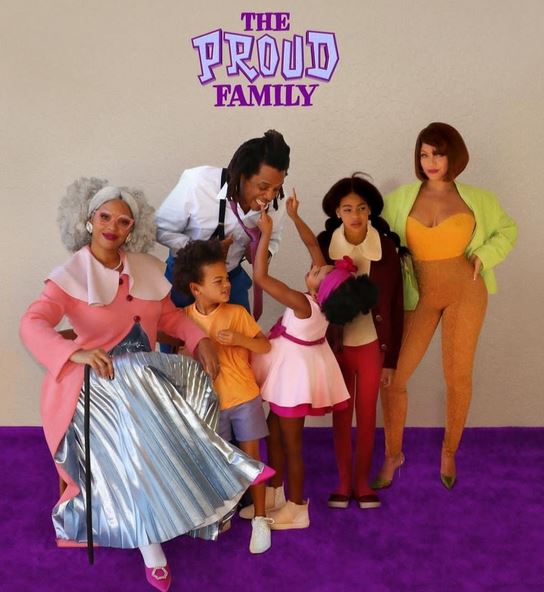 American singer/songwriter, Beyonce has taken to Instagram to share a photo of her family's Halloween's look.
The photo features Beyonce, Jay-Z and their three children dressed up as "The Proud Family".
Beyonce dressed up as the mother and grandmother in the photo.
She captioned it, "Family every single day and night."