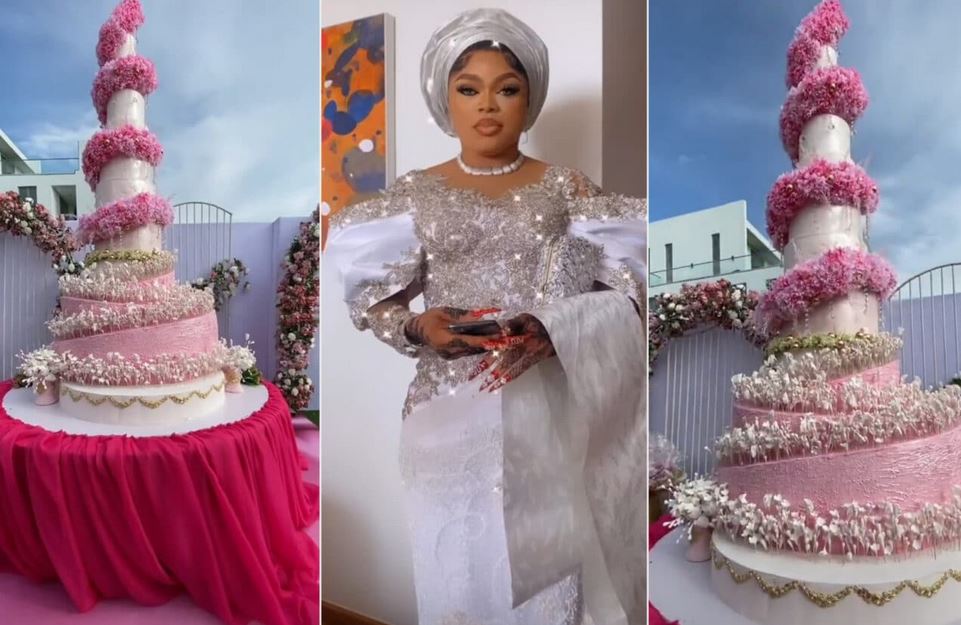 Entertainment
Bobrisky's Alleged Caterer Drags Him For Owing Her
Bobrisky
Controversial crossdresser and socialite, Bobrisky, has been dragged online for allegedly failing to pay for the enormous cake baked for him at his housewarming.
The brand influencer had hosted a pre-house opening party for his N400 million mansion in Lekki over a week ago and he got a caterer to make a huge cake for him.
According to a post reshared by a controversial blog, Gistlover, the caterer has been chasing after Bob because he failed to pay N75k which she charged to make the cake.
Furthermore, the caterer is said to have disclosed that making the gigantic cake did not cost N2 million naira as claimed by Bobrisky.
The caterer also alleged that the lower part of the cake was the real cake with the upper part of the cake being plastic.

Bobrisky took to Gistlover's comment section and dismissed the report as false, saying that the caterer who made his cake is not a woman.
He wrote; "And you all believe dis lies if hater was a person. It's a guy that made my cake not a girl stop fabricating stories. Omo I'm threat to many people. cake that i paid millions dis goat said 75k"
Read Also