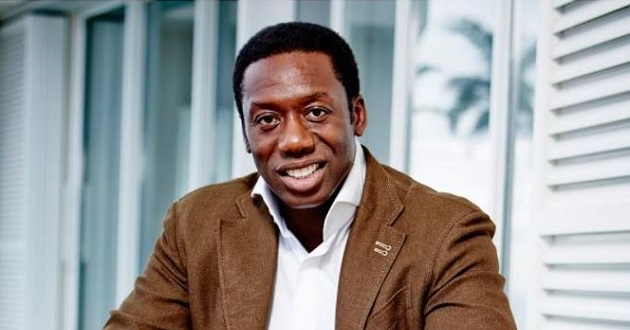 Entertainment
David Oyelowo, Chiwetel Ejiofor, John Bodega, Other Popular Hollywood Stars Of Nigerian Descent (Photos)
Check out some popular Hollywood actors who are of Nigerian descent
Chiwetel Ejiofor


Chiwetel Umeadi Ejiofor is an English actor born on July 10, 1977, in London to Nigerian parents of Igbo descent. He started acting in school plays at his Junior school. He later got into the London Academy of Music and Dramatic Art and from there was cast in Steven Spielberg's film 'Amistad'.
He made his film debut in the television film Deadly Voyage. He has won some awards and starred in many films like Salt, Half of A Yellow Sun, Doctor Strange, and many others.
Uzo Aduba


Uzoamaka Nwanneka Aduba is an American actress born on February 10, 1981. She was born in Boston, Massachusetts to Nigerian parents.
She came into the limelight after starring in Netflix's original series, Orange Is The New Black. She has starred in many more film series and received awards.
Hakeem Kae-Kazim


Hakeem Kae-Kazim is a British-Nigerian actor born October 1, 1962. He was born in Lagos, Nigeria, where he spent his early years before his family relocated to London, England.
He trained at the Bristol Old Vic Theatre School and graduated in 1987. He continued his classical training in The Royal Shakespeare Company. He has starred in movies like Hotel Rwanda, Half of A Yellow Sun, Godzilla vs Kong, among others.
David Oyelowo


David Oyetokunbo Oyelowo is a British-American actor born on April 1, 1976. He was born in Oxford, Oxfordshire, England to Nigerian parents of Oyo and Edo descent.
He began his stage career in 1999. He was the first black actor to play an English king in a major production of Shakespeare.
He has acted in many movies and also engaged in voice-over acting. He has also received many awards and honours including the Officer of the Order of British Empire which is the second-highest-ranking Order of the British Empire award, behind CBE but ahead of MBE. He starred in movies like; Rise of the planet of apes, The Help, The best man, Gringo and many more.
Yvonne Orji


Yvonne Anuli Orji is a Nigerian-American actress and comedian born on December 2, 1983.
She was born in Portharcourt, Rivers State and grew up in Maryland, USA.
After graduating, Yvonne moved to New York in 2009, to pursue a career in comedy. In 2015, she came into the limelight through her role as Molly on the series, Insecure.
In 2021, she began the development of a series for Disney+ titled First Gen. The series is based on her personal life and is produced by Oprah Winfrey and David Oyelowo.
Olurotimi Akinosho
Olurotimi Akinosho popularly known as Rotimi is an American actor and musician born on 30th November 1988. He was born in Maplewood, New Jersey to Nigerian parents of Yoruba and Igbo descent.
He came into the limelight after starring as Andre 'Dre' Coleman in the popular television series, Power. He has also starred in many other movies like Coming to America, Imperial dreams, Black Nativity, etc.
John Boyega
John Adedayo Bamidele Adegboyega is a British-Nigerian actor born on 17 March 1992. He was born in London to Nigerian parents. He trained at the Identity School Of Acting in Hackney. He has starred in movies like Star Ward, Uprising, Imperial Dreams, and many more.
***
Source: Daily Trust
Read Also