Doyin Bags Ambassadorial Deal With Skincare Brand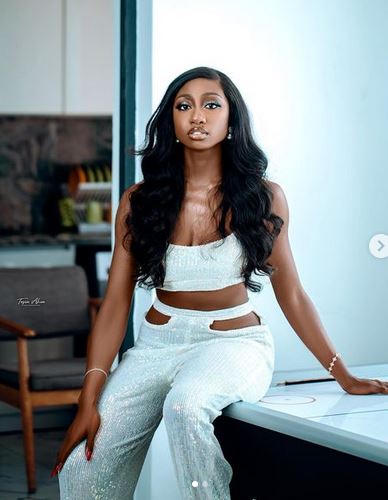 Doyin
Ex-BBNaija housemate, Doyin has has bagged an ambassadorial deal with a skincare brand.
It will be recalled that Doyin previously bagged a deal with a fashion brand, shortly after her exit from the house.
The new ambassador took to Instagram to share her most-recent feat with her friends, fans, and well-wishers.
She Wrote:
"Happy to announce that I am the new brand ambassador for Deluxe Body International @deluxebodyinternational.
Having and maintaining good skin is a priority for me and Deluxe luxury treatment gets the job done perfectly! So glad we're doing this.
To celebrate this, there'll be a 30% discount for all buyers for 1 week (November 4th- 11th) so rush them with your orders.

You can order via Instagram, WhatsApp & Website. 🎉❤️"