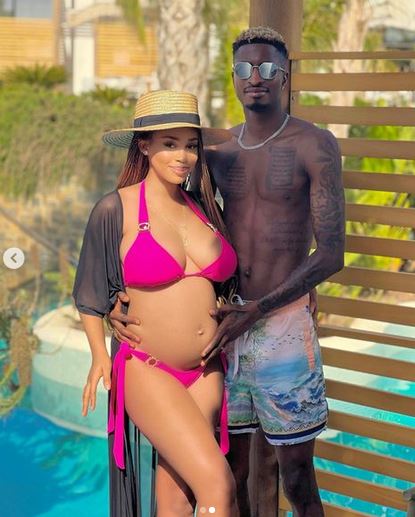 Entertainment
Footballer Olayinka Peter And Wife, Yetunde Barnabas, Expecting Their First Child
The couple, Yetunde Barnabas and Olayinka Peter
Nigerian footballer, Peter Olayinka and his wife and actress, Yetunde Barnabas are expecting their first child together.
The ex-beauty queen posted photos of herself and Peter by a poolside on Instagram on Wednesday, showing off her baby bump.
The actress who is currently on vacation with her husband wished her fans a happy new month.
She wrote: "Happy new Month. Vacation Mood with Zaddy @olayinka_peter fully Activated."
Read Also