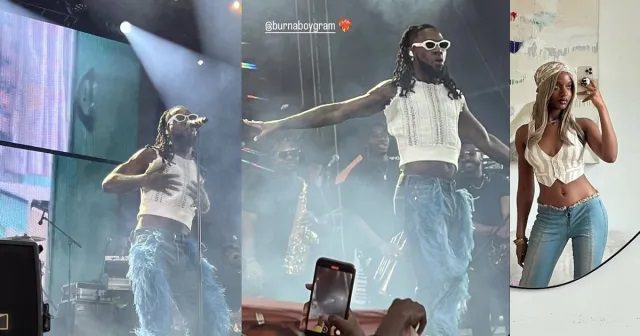 Entertainment
He Thinks He's Ayra Starr – Twitter Users Blast Burna Boy For Wearing a Crop-Top
Nigerians on Twitter have called out Grammy-award winner, Burna Boy after he was spotted performing in crop-top.
Many mocked him saying he's doing too much.
According to Twitter users, he should invest more on his stylist.
Odogwu wore a shirt that could pass as a crop-top to perform on stage forcing people to liken it to a similar one won by Arya Starr.
See reactions below:
Doll Face wrote;
Why Burna boy go wear crop top 👀wtf was he thinking? stefflondon you do this one Oya now
Breezy wrote;
This guy need better stylist fr
ChimmieeHQ wrote;
Still Cant Get Over That Pic With Burna On A Crop Top,
UNBELIEVABLE 🤣😂
Read Also