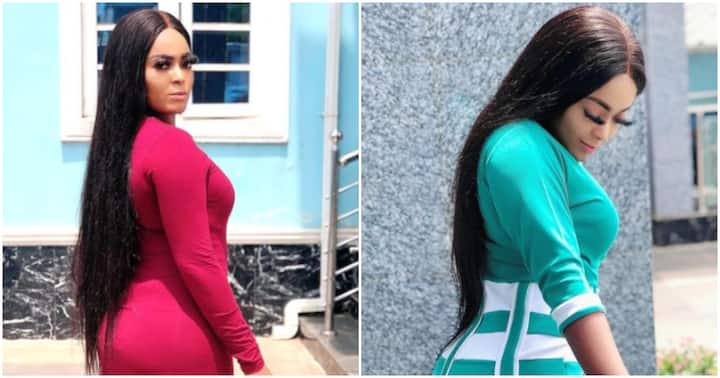 Entertainment
Helena Duru Recounts Terrifying Experience With EFCC (Video)
Nollywood actress, Helena Duru has turned to social media to share video footage of how she was allegedly attacked and brutalized by an EFCC official in Enugu.
The movie star recounted how the unknown men broke into her house in a post on her Instagram account.
According to her, the officers who appeared to be Hausa men, broke down the door and forced their way inside.
She went on saying they began hitting her, until she eventually retreated into the restroom.
Helena said she took another beating when she attempted to report to their superior who was waiting for them downstairs.
This time, the superior struck her head repeatedly until she felt blood flowing down her face.
READ ALSO: "Investigate Nollywood Actors Buying Mansions" – Uche Maduagwu Tells EFCC, NDLEA
Several videos showing Duru's bleeding head and other areas of her body that were hit throughout the traumatic experience were attached to her post.
She wrote: "The next thing we heard they started damaging the staircase door and gained access. I went inside my room and locked the door.
Two men climbed into my flat, damaged my two doors, gained access into my house, and started beating me. I got a slap first that made me shout Jesus Christ.
They spoke in the Hausa language but all I could hear was 'yamiri' the beating became intense as they beat me in turns, using a rod/stick (don't exactly know what that was) all over my body. One picked my USB phone cord and descended on me".
Watch video below:
Read Also
Music of the Week