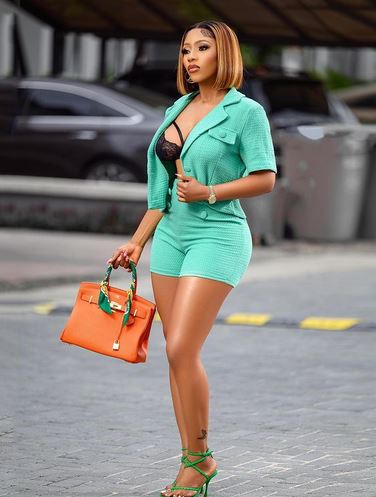 Entertainment
I Had A Dream Where I Was Winning Souls For God
Mercy Eke
Big Brother Naija season four winner Mercy Eke has disclosed that she had a dream where she was winning souls for Christ hence her decision to live right.
In a post made in Snapchat, the 28-year-old revealed it has been eight days of not taking any alcohol, no lies, sin or attending a party.
Mercy said she wanted to be different this year and prayed for God's strength to keep her going. She also claimed she dreamt about winning souls for God.
"Day 8: No alcohol, no lies.. no sin, no party God I need more strength to keep going but outside is already calling my name. I wanna be different this year…I had a dream where I was winning souls for God I was preaching and healing people," she wrote.
Read Also