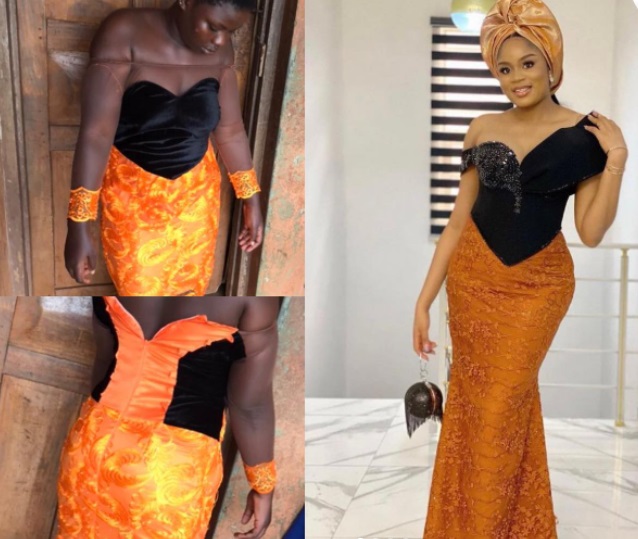 Entertainment
Lady Shares Photo of What She Ordered And What She Got From Her Tailor
A lady has been left fuming on Twitter after sharing a photo of what she ordered and what she got from her tailor.
The Twitter user, @Okanghe223 lamented that what she got doesn't look like what she had ordered.
"Another tailor has done her best. What I ordered meet what I got". The lady wrote.
The Twitter user added that she approached the tailor after getting assured by someone. 
Read Also