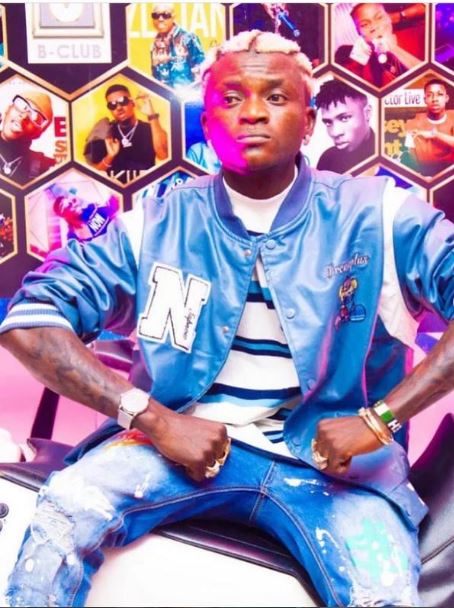 Entertainment
Portable Reportedly Flees Kenya Amid Allegations of Assault and Harassment
Portable
Controversial Nigerian musician, Portable has reportedly fled Kenya.
This comes after he was accused of sexually harassing women in the country.
The singer who decided to visit the East African country to show off his musical prowess came under fire lately after a video of him dismissing a lady he claimed approached him and his men for a hookup.
The Zazu Zeh crooner was also called out by a Kenyan blogger, Black Cinderella for assaulting and harassing Kenyan ladies.
Amid the heat of events, the singer is said to have exited the country via the readily available flight.
The post reads:
"Goodmorning Africa. I am glad that The video was pulled down by the other parties involved. And a public apology offered to we Kenyans as well as the people of Nigeria. Musician Zazuu has Politely Exited Kenya in the next plane that was available for him. And we wish him the best but above all. Where there is war there is also reconciliation. We remain one Africa and we will still offer patronage in the future to any artist coming to entertain us. Thank you to everyone who offered apologies in the best ways they could and sincerely from there hearts. As for me , personally no amount of intimidation or online bullying matters to me as long as I know I stood up for a sister and I would have done the same if it was a nigerian national being harassed in Kenya. I don't expect gratitude as I do what I do not only for the good of it but because I fight for Truth, justice and Reconciliation. Aluta Continua
Signed
The one and Only, Black Cinderella ❤🖤 #ruggedQueen254″
See post below:


Read Also