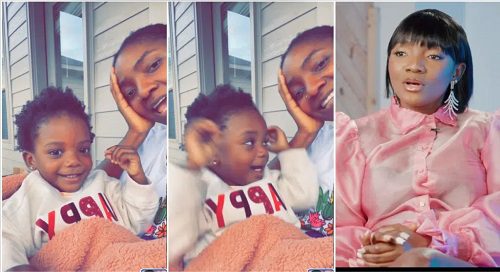 Entertainment
Singer Simi Celebrates Daughter's Birthday With Emotional Message (Video)
Nigerian singer, Simi Ogunleye aka Simi has celebrated her daughter in a special way after she turned 2 today, 30th May 2022.
The singer took to Instagram to share a lengthy sweet post.
She wrote: "My baby. My twin. You're a wonder. You're everything I prayed for and then much more. If I start to mention them now, it will turn to bragging. But I don't love you because of how smart you are. I love you because you are the light of my life. I'm so proud to be your mommy. You're my biggest, most precious, most wonderful gift. Your life and future are, as they have been since your conception, in the hands of God Almighty.
"Therefore you cannot fail. You cannot suffer. You will prosper. You will thrive. You will shine so bright in all the days of your long, fruitful life. You will be as strong as you are kind. Darkness will fear and evade you because God's light will radiate from you and your spirit. I pray that you love and know God by and for yourself. All In Jesus' Mighty name. I love you Adejare. My Joy. Ayo mi. I love you most of all. Happy Birthday Deja."


The birthday message stirred emotional reactions among her fans as they gushed over Simi and her daughter.
amourdeni wrote: "this was so wholesome, simi's twin with AG's eyes"
coker_blacks_fix wrote: "Mahn!.. There's nothing but pure love in this writeup.. this is scripted with genuine mother's love for her child… I pray I get to do this for mine someday too.. Happy Birthday Adedeja Wa. Continue To Radiate In God's Bountiful Blessings,Growth,Favor and Grace!!!.. We love You and Yours Big Time"
rae_erix wrote: "This is the sweetest"
adesuaetomi wrote: "So precious. Happy birthday baby"
morethanagirl1___ wrote: "Happy birthday to you Baby Deja. You're so beautiful and smart just like mummy"
Read Also