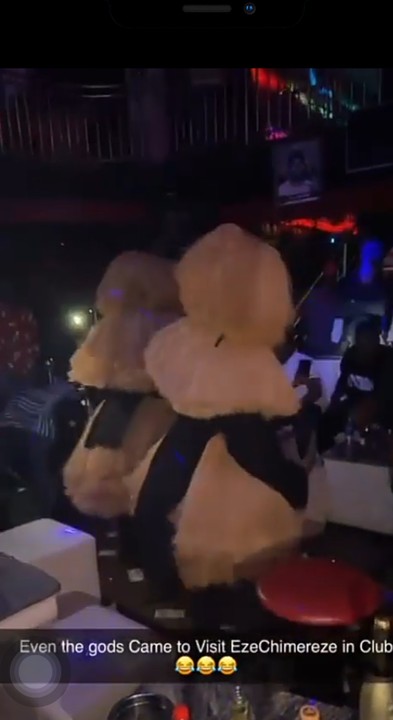 Entertainment
Two Masquerades Spotted Dancing Energetically Inside A Night Club (Video)
The spirit beings seen in a club
Nigerians on social media have been left shocked after two masquerades were seen dancing inside a night club.
The weird scenario has left tongues wagging as it is unusual to find masquaredes inside a club house.
In the clip, the two masquerades were spotted vibing energetically to a song inside the night club.
The masquerades undoubtedly thrilled the fun-seekers by their performance which triggered some to spray countless naira notes on them.
Watch the video below:
Read Also