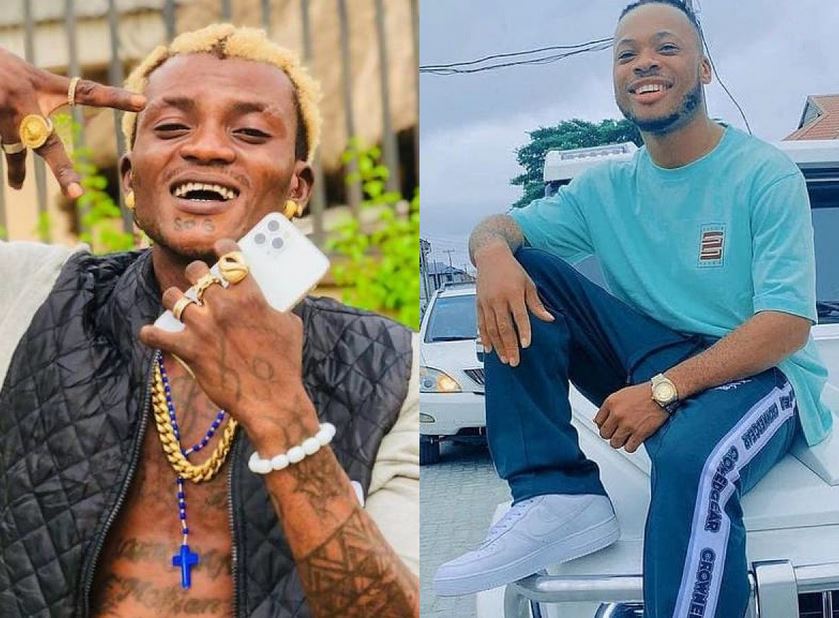 Entertainment
You Rip Me For Dollar, You Also Rip Me For Woman
In a recent declaration during a performance, Portable cleared the air as he revealed to the dancer that aside once cheating him on his cash returns, he also kept all the women to himself despite earning the fame together from his song.
Portable and Pocolee
Nigerian singer,  Portable a.k.a Zazoo master, has accused dancer, Pocolee of ripping him of not only cash but women.
It would be recalled that the singer once called out Pocolee for cheating him during their show together by taking a larger percentage of dollar bills sprayed on him.
In a recent declaration during a performance, Portable cleared the air as he revealed to the dancer that aside once cheating him on his cash returns, he also kept all the women to himself despite earning the fame together from his song.



"Pocolee you don rip me o, e get wetin you do. Make I tell you? All those girls wey dey show love, sebi na me and you sing zazoo but na only you dey pack them. Why? We suppose dey share them na. You no show love o! You rip me for dollar, you still rip me for woman," he said jokingly.



Watch The Video Below …


Read Also