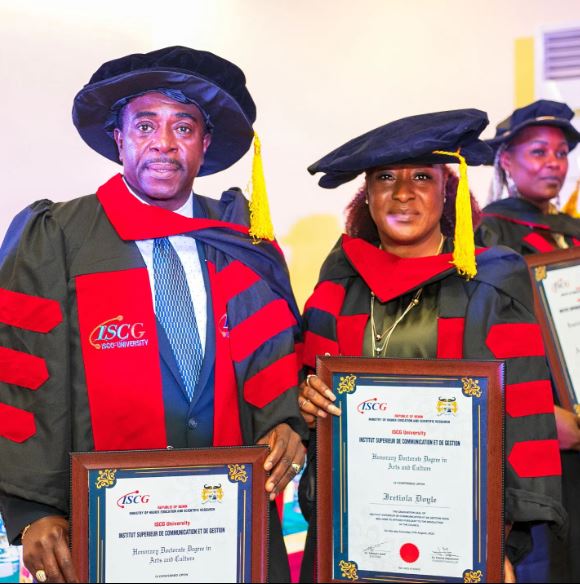 Entertainment
Actor Bob-Manuel Udokwu Bags Honorary Doctorate Degree From University In Benin Republic
Veteran actor, Bob-Manuel Udokwu has bagged a doctorate degree from the Institut Supérieur de Communication et de Geston (ISCG University) in Benin Republic.
The news was shared by his colleague, Ireti Doyle on Instagram.
Both received a doctorate from the same institution.
Taking to Instagram on Monday to share photos from the ceremony, she praised Bob on how far they have come since the time of Living In Bondage.
"Congratulations also to my senior colleague Dr. @bobmanueludokwuofficial. Incidentally, he mentioned that "Living In Bondage", the movie that redefined and birthed the Nollywood we now have; was 30 years old to the day…We've come a mighty long way," she captioned one the photo.
In another post, the 55-year-old wrote: "I have envisaged many things for myself… and having put, and still putting in the work, I have a healthy expectation of receiving "accolades". But at no point did I see THIS coming… Mommy would have been mighty proud!!*Dr. Doyle has a nice ring to it!"


Read Also
Music of the Week