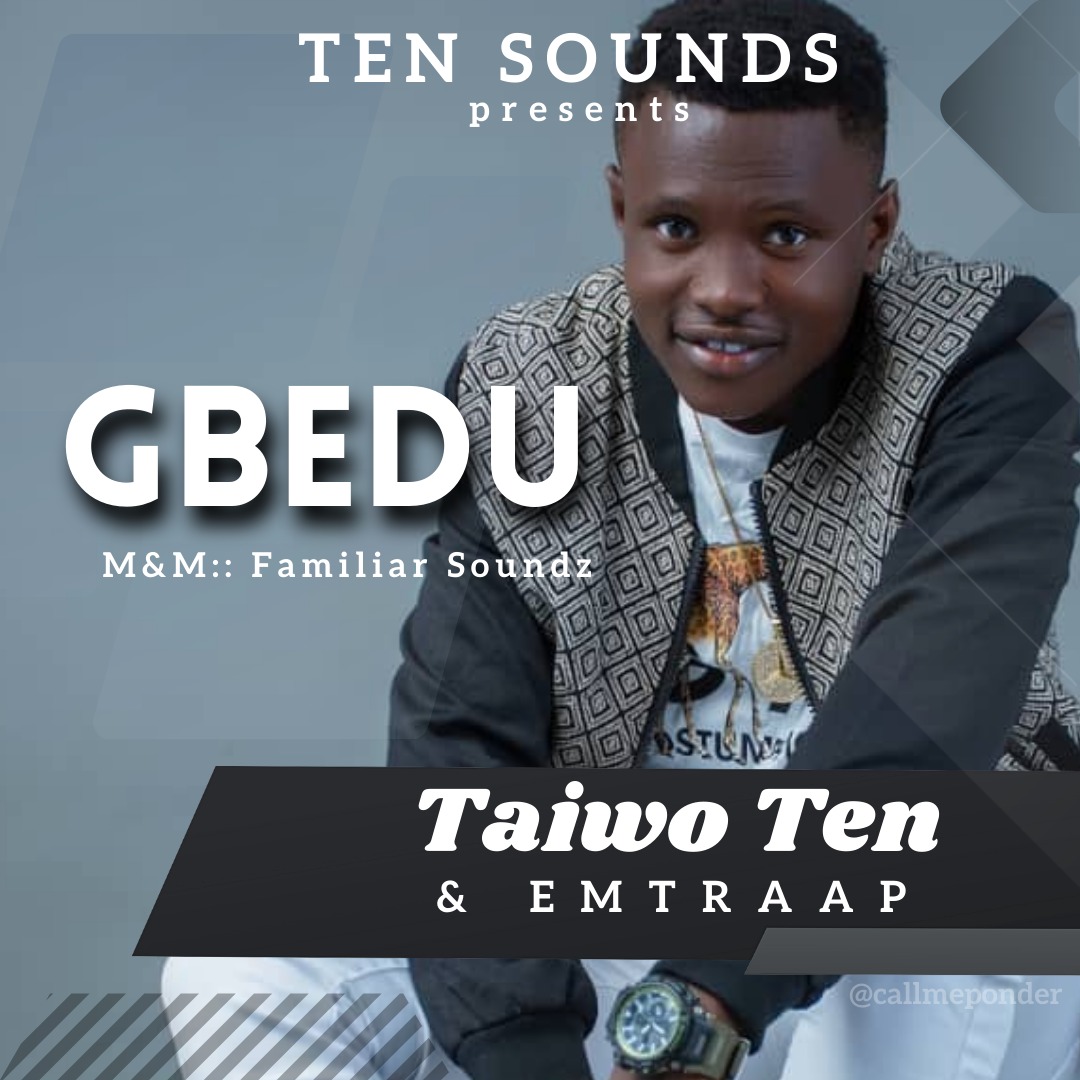 Music
Download Mp3 : Taiwo Ten Ft. Emtraap – Gbedu
Download Mp3 Taiwo Ten Ft. Emtraap – Gbedu
TAIWO TEN is a versatile song writer and entertainer that has made it a deal to release sparkling hot songs always.
He teamed up with another song writer, 'Emtraap' in his first release in year 2022.
His latest song which is titled GBEDU was produced by the popular music producer FAMILIAR Soundz.
Taiwo Ten Ft. Emtraap – Gbedu Mp3 Download 
Read Also