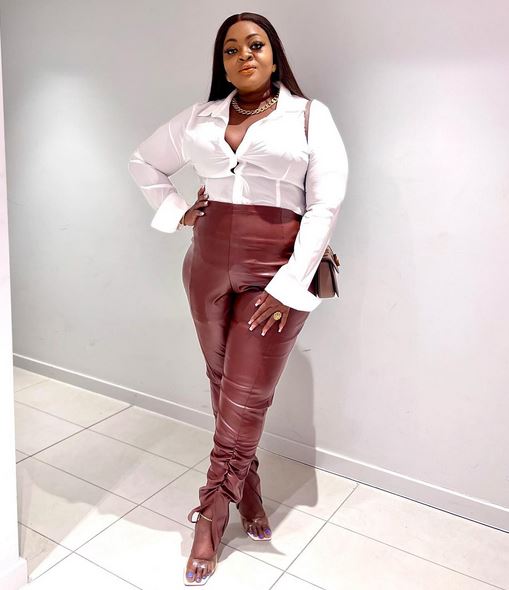 Entertainment
Eniola Badmus Denies Undergoing Surgery To Lose Weight
Eniola Badmus
Nollywood actress, Eniola Badmus has denied undergoing surgery to shed weight.
The movie star denied the rumour after a fan pointed out that the actress went under the knife for her weight loss.
Eniola Badmus posted a video of herself on Instagram on Saturday showing off her new body, adding that she was beginning to add weight again.
Reacting under the comment section of her post on Sunday a fan identified as Adejumoke pleaded to know the secret of Eniola's weight loss.
She asked: "Please tell me what you did, e jor ma o."
Responding, another fan simply known as Miss Aida wrote: "She already admitted to weight loss surgery nah."
Debunking the statement, Eniola wrote: "Keep quiet and stop lying."



Since her recent weight loss, the 38-year-old has been flaunting her new look on social media to the admiration of her colleagues.
Read Also