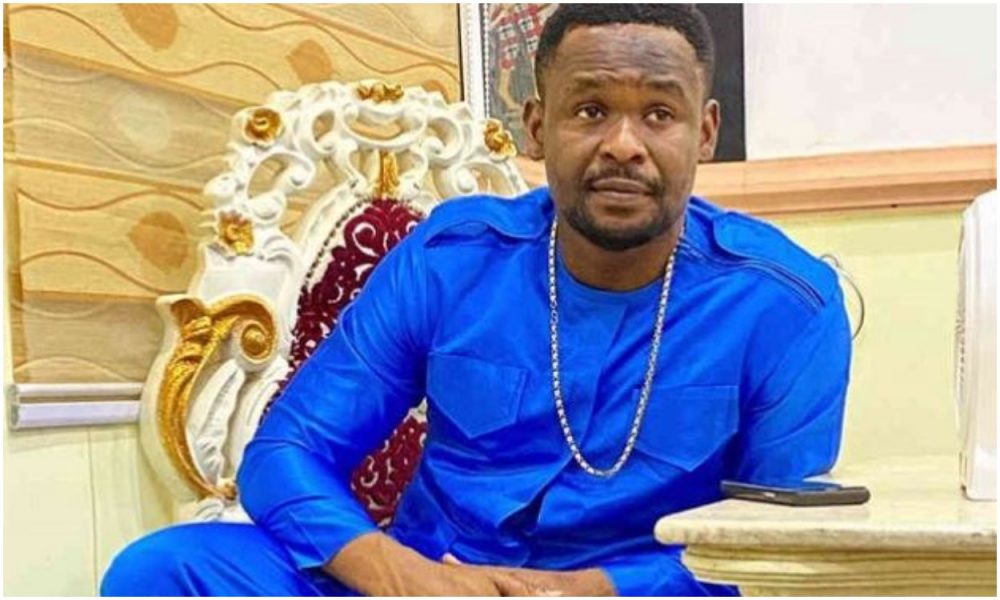 Entertainment
He Won't Save Now – Zubby Michael Dragged For Spending Over Eight Million At Lagos Restaurant
Zubby
Nollywood actor, Zubby Micheal has been called out by Nigerians.
This comes after he lavished over eight million naira at a Lagos restaurant on his birthday dinner.
Recall that Zubby Michael celebrated his birthday on Tuesday and received good wishes from his colleagues in the entertainment industry.
However, the actor decided to show off with a lavish birthday party later which had in attendance almost all the celebrities in the industry.
Reacting, Nigerians chastised him for being wasteful.
See reactions below:
Charles Ogbu wrote: "Fuul!sh man! He won't save now. Tomorrow, if he has an ordinary headache, he will run to one man of God or social media to start begging to treat himself. And it is still the same poor folks he is putting under unnecessary pressure with his fake life that will contribute money for his medical treatment then."
life.of.debs wrote; 'I don't understand the people in this comment section. So if I work hard for my money, I shouldn't show off or spend it the way I want so certain people wouldn't be pushed to commit crimes?.'
amerndarl_couture wrote; 'No need showing us..some youths will see this and think they're not working hard enough,a lot of ritual killings to get rich quick by youngsters happening everyday..some are caused by this kinda show off online..have you seen the likes of Zukerbergs and co show off like this?'
mmaoffical wrote; ''If I have I will even do more enjoy your self while alive but wetin dey give this guy money, this one don pass Asaba Nollywood oo"
Read Also