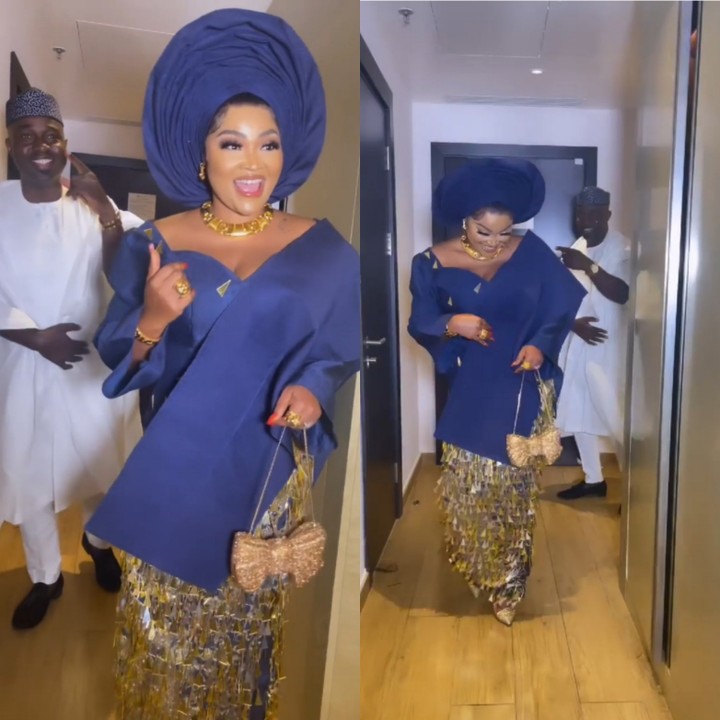 Entertainment
Mercy Aigbe Dancing With Her New Lover, Funsho Adeoti On Their Wedding Day (Video)
Mercy Aigbe and new man, Adeoti
Nigerian actress, Mercy Aigbe has continued to show off her man, Funsho Adeoti aka Adekaz.
In a new post, the actress shared a video with her new husband Kazim Adeoti dancing on their wedding day.
This comes after the actress made it clear yesteday that she's married to movie marketer Kazim Adeoti.
Kazim's wife, Funsho Adeoti, was also known to Mercy Aigbe and they were all once pictured together.
Now, Mercy and Kazim are married.
Watch video below:
Read Also